The Douglass James brothers
William Douglass James and Douglass Charles James were brothers who fought at the Battle of Loos and died within a few days of each other. They are commemorated on a private memorial in St Petrox Churchyard, together with their grandparents, Sir James Nicholas Douglass and his wife Mary, née Tregarthen, their uncle, William Tregarthen Douglass, and his son, their cousin, Percy Cuthbert Douglass.
Family
William and Charles were the first and second sons of Charles Henry James and his wife Kate Alice Mary Douglass. William was born in Yelverton, near Plymouth, on 23rd September 1892 and baptised at St Charles the Martyr Plymouth on 5th November of that year; Douglass Charles was born in Horrabridge on 4th December 1894, and baptised also at St Charles the Martyr, on 28th January 1895.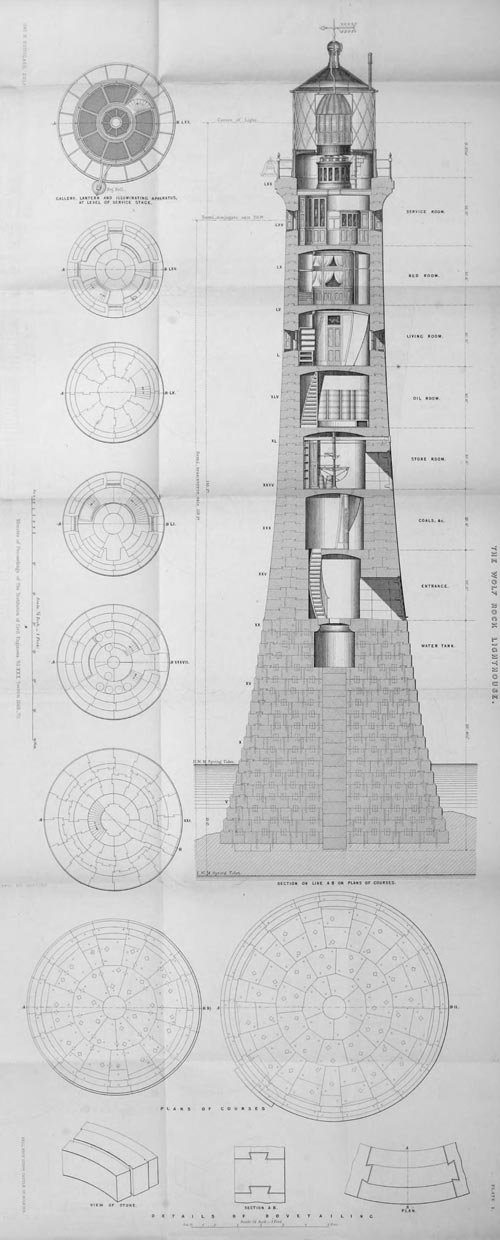 Wolf Rock Lighthouse Engineering Drawing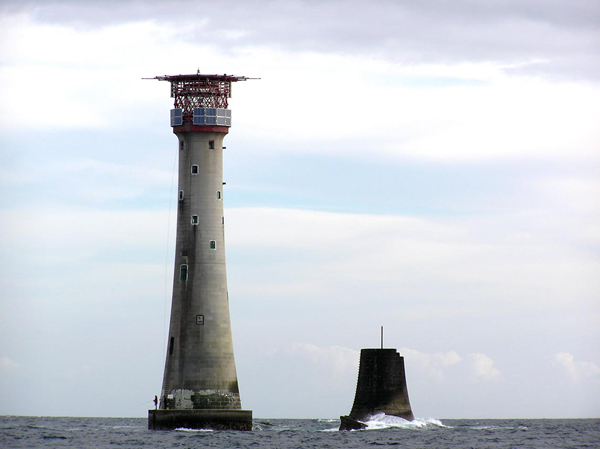 Eddystone Lighthouse
Their father, Charles Henry James, was one of three sons of Edward James, described in his obituary in the Cornishman in 1896 as "one of Plymouth's most prominent men". Edward James was born in St Just, Cornwall and "migrated from [there] in comparatively early life to Exeter. Leaving the Exeter business to his partner, he came to Plymouth, where he established ...the firm of James Bros, oil and lead merchants, of the Octagon, Plymouth, now styled James and Rosewall. He took an active part in the business up to 1888, and then retired in favour of his three sons. [He] was Mayor of the town in 1878 and again in 1884 ... a staunch Liberal and an ardent admirer of Mr W E Gladstone". In a Plymouth Directory of 1888, the firm E James & Sons was listed as "starch, blue, black lead and washing powder manufacturers", while James & Rosewall was listed as "white lead manufacturers etc".
Their mother, Kate Alice Mary Douglass, was the eldest daughter of James Nicholas Douglass. When she was born in 1859, he was the resident engineer for Trinity House for the construction of the lighthouse on the Smalls Rock, off Pembrokeshire, Wales. James Nicholas Douglass was the son of Nicholas Douglass, superintending engineeer to Trinity House. He had begun his engineering career working with his father, Nicholas Douglass on lighthouses, but had then moved into railway engineering. In 1856, however, he moved back to work for Trinity House on Smalls Rock.
After Smalls Rock, he next built the Wolf Rock lighthouse midway between Land's End and the Scilly Isles, and while this was underway, was appointed chief engineer to Trinity House, his brother William succeeding him as resident engineer at Wolf Rock. While at Trinity House he was responsible for the design and construction of many lighthouses both in Britain and elsewhere in the world - however, perhaps his most famous achievement was the construction of the fourth Eddystone Lighthouse, twelve miles off Plymouth Sound, which remains in use. On its completion in 1882, he received a knighthood.
James Nicholas Douglass was a Fellow of the Royal Society, a Vice President of the Institution of Mechanical Engineers and of the Institution of Civil Engineers, a Member of the Council of the Institution of Electrical Engineers, and of many other scientific societies. He retired from Trinity House in 1894 and at the time of William and Charles' births, he and his wife Mary had retired to Bonchurch, on the Isle of Wight. He died there in 1898, being buried at Bonchurch.
Subsequently his widow Lady Mary Douglass moved to Gramercy Tower, South Town, Dartmouth, and early in August 1913 her husband's remains were exhumed from Bonchurch and reinterred in St Petrox Churchyard. Tragically, only a few days later, on 10th August, William Tregarthen Douglass, their eldest surviving son, who had worked with his father and was a distinguished lighthouse engineer in his own right, being the designed of the second Fastnet Rock Lighthouse, was drowned while on a visit to his mother with his wife and son Edward.
William and Edward took out a sailing boat, the Falcon, from Dartmouth towards Start Point in a stiff breeze. They capsized 1½ miles out. Two men in a dinghy witnessed the accident and tried to row there, but found the sea too rough for them. A resident of Kingswear, Mr Alfred Neil Hill, who saw the accident, contacted the Royal Naval College, who dispatched a launch. Mr Hill himself then pulled hard for the scene in a very small dinghy. In the meantime a cruise ship, the SS Princess Victoria, had come upon the scene, but found only Edward alive. His father had become exhausted whilst swimming and despite Edward's efforts to keep him afloat, had drowned. The naval launch searched the area, but found neither the boat nor William.
The body of William Tregarthen Douglass was found eventually on 31st August by fishermen working near the Limpet Rocks, between Beesands and Torcross. He was buried alongside his father in St Petrox Churchyard. The inquest heard that, many years earlier, whilst working with his father on the Eddystone Lighthouse, he had fallen 70 feet towards the rocks below, but had been caught by a huge wave, and was able to recover consciousness and swim to shore.
William and Douglass Charles James thus came from a most distinguished engineering background, and William clearly intended to follow in his grandfather's footsteps. The family home was at Ingledene, Seymour Road, Plymouth (now the location of the studios of BBC South-west), and both William and Charles attended Plymouth College.
At Plymouth College, William passed the Intermediate BSc in Engineering and in 1910 started an apprenticeship with his uncle, his mother's youngest brother, Alfred Edward Douglass, of the South Staffordshire Water Works Company, with whom he was recorded in the 1911 Census. He became a Graduate of the Institution of Mechanical Engineers in 1911, and went up in 1911 to Pembroke College, Cambridge, where he studied Mechanical Sciences. He achieved a Class II degree in June 1914. It would seem that while at Cambridge he joined the OTC. When war was declared he was proceeding as pupil to the Engineer-in-Chief of the Mersey Docks and Harbour Board.
Douglass Charles moved from Plymouth College in 1909 to Clifton College in Bristol, where he was recorded in the 1911 Census. There he too joined the OTC, being head bugler for two years. On leaving school, he went to St Bartholomew's Hospital in London to study medicine, and also joined the 1st City of London Yeomanry ("Rough Riders") as a trooper.
Service
At the outbreak of war, both brothers responded immediately to "The National Call to Arms". William was gazetted Second Lieutenant (on probation) in the special reserve of the Royal Garrison Artillery from the Officers Training Corps on 15th August 1914, and confirmed in his rank on 20th May 1915. On 9th June 1915 he was promoted Lieutenant, though this was not gazetted until after his death.
The 1915 Star Medal Roll does not record when he went to France, nor does it provide any details about his specific unit. However, from Commonwealth War Graves Commission records, it seems that by the time of his death, William was in charge of a Trench Mortar Battery. Trench Mortars were new to the Army in 1915 - during this year, various models were tried, until the Stokes mortar became standard issue. The first recorded use of Stokes mortars was at Loos, though only in relatively small numbers. Mortars were arranged in batteries of four, operated (in 1915) by 2 officers, 1 sergeant, 4 corporals or lance corporals, 16 privates and 2 batmen. Another British artillery officer, Edward Beddington Behrens, described trench mortar crews as "The Suicide Club ... desperate men, brave as anything, rather nervy though".
Douglass Charles was in camp with the Rough Riders when war was declared, and immediately volunteered for service with them as a motor despatch rider. However, he did not remain at "trooper" rank for long, for Kitchener's Armies were desperately short of officers. He was gazetted into the 3rd Battalion, South Staffordshire Regiment, as a Second Lieutenant (on probation), on 4th November 1914, as an Officers Training Corps Cadet. The 1915 Star Medal Roll records that he arrived in France on 25th May 1915.
According to contemporary newspaper reports of his death, he was attached to the 2nd Battalion of the South Staffordshire Regiment, and this is reflected in the Commonwealth War Graves Commission Graves Registration Report Form of 1920. However, according to the published register later produced by the Commission for the cemetery where he was buried (see below), he was a member of the 1st Battalion of the same regiment. An obituary in the Western Daily Press of Tuesday 12th October 1915 states that on receiving his commission, "he was placed in charge of the machine gun section", but does not state the Battalion.
Both Battalions fought at Loos, the 2nd Battalion as part of 2nd Division, 6th Brigade; the 1st Battalion as part of 7th Division, 22nd Brigade. Unfortunately, there appears to be no record of Douglass Charles' name in either Battalion War Diary.
We have published an account of the battle separately here, focusing in particular on the experiences of the 8th and 9th Battalions of the Devonshire Regiment, since nine men commemorated in Dartmouth who died in, or following, Loos were Devonshires. For an excellent general account, please see the description of the battle on The Long Long Trail.
Further research is thus required to establish the location of both brothers on the battlefield. All sources agree that both brothers were wounded there and died as a result, though in William's case there is some confusion about the dates of death.
Death
The memorial tablet placed by the family in St Petrox Churchyard records that William died on 26th September 1915 at Loos, aged 23, and that Douglass Charles died on 30th September 1915, at Loos, aged 20. In our database, we have used the dates on the family memorial.
Other records have different information. The Commonwealth War Graves Commission records William's date of death as 24th September 1915 - the day before the main assault; but the 1915 Star Medal Roll and Soldiers Died in the Great War records it as 25th September, as does The War List of the University of Cambridge. William's probate records also record his death as taking place on 25th September 1915.
The 1915 Star Medal Roll (and many other sources) record that William died of wounds. He is buried at Choques Military Cemetery, west of Béthune, where most of the burials between January 1915 and April 1918 are of casualties brought to No 1 Casualty Clearing Station.
Douglass Charles was also seriously wounded, and died as a result. He seems to have travelled further down the casualty evacuation route, as he died on 30th September, and was buried at Les Gonards Cemetery at Versailles. Most of the First World War burials there died in No 4 General Hospital, Versailles, located in a former (and indeed, present-day) hotel, the Trianon Palace.
Commemoration
Following the death of their grandmother, Lady Mary Douglass, in 1922, William and Douglass Charles were commemorated, with their cousin, on a family memorial in the churchyard of St Petrox, Dartmouth.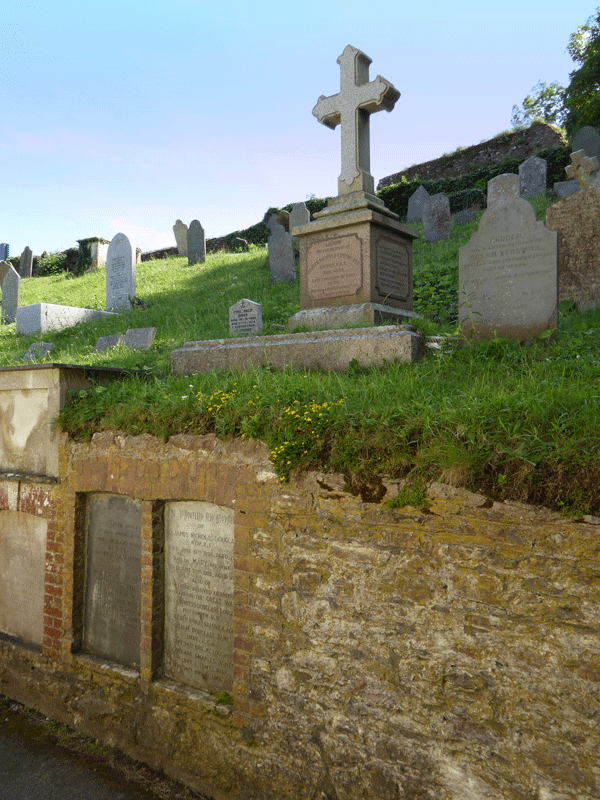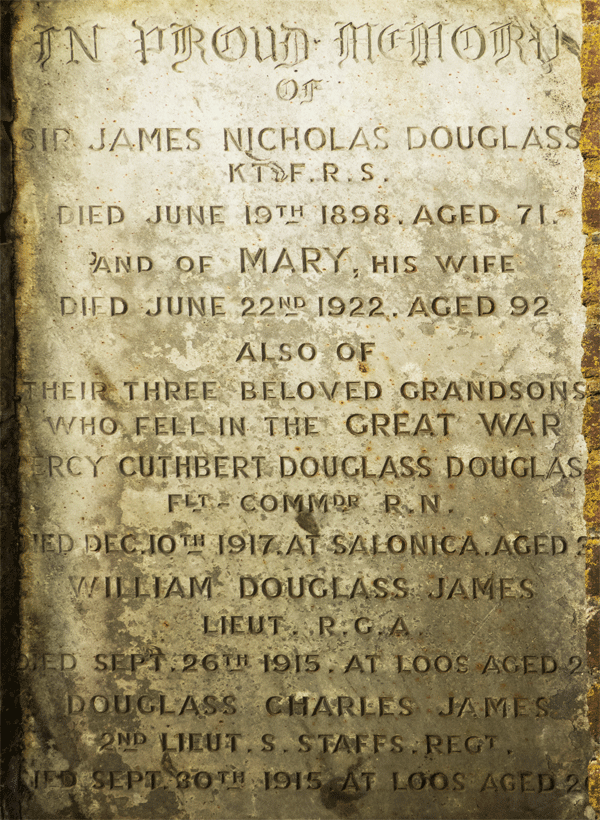 Douglass Family Graves at St Petrox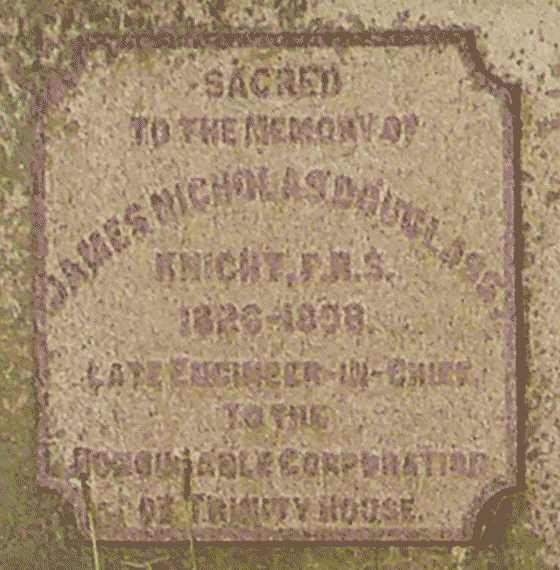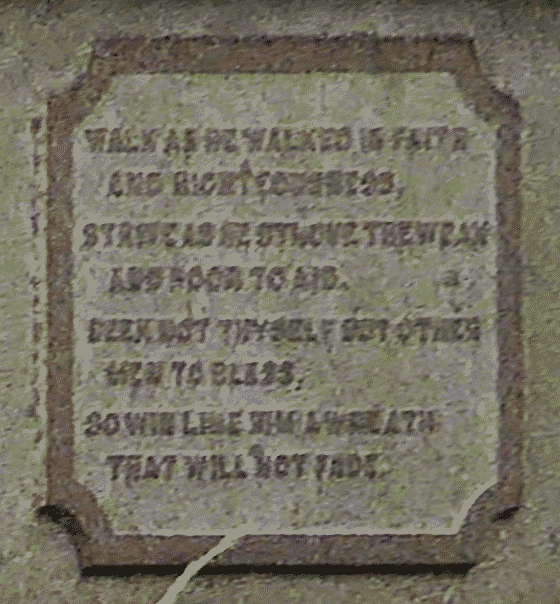 Inscriptions beneath the cross; the stone on the right reads "Walk as he walked in faith and righteousness; Strive as he strove the weak and poor to aid; Seek not thyself but other men to bless; So win like him a wreath that will not fade"
William and Douglass Charles were also commemorated by their eldest sister, Evelyn, in a memorial in the church of Creeting St Mary, Suffolk. She had married the Rector there.
They were further commemorated by the family at St Gabriel's Postbridge, together with their brother James, in 1936, through chancel ornaments, reredos, and a stained-glass window, because, according to newspaper reports, they used to spend their holidays when boys in that part of Dartmoor. Their mother, Kate Alice Mary Douglass James, died at Ingledene in 1938, and was buried in Plymouth.
William additionally is commemorated in Pembroke College Cambridge; Douglass Charles James is commemorated in St Bartholomew's Hospital (as Charles Douglass James).
Edward James Douglass, who survived when his father drowned, died on 17th February 1943. He was a member of 16 Bomb Disposal Company, Royal Engineers. He died in an "incident", of which there are no further details, at Brackenhurst, Higher Lane, Mumbles, Wales. He was awarded the Military Medal. He too is buried in St Petrox, Dartmouth.
Sources
Grace's Guide to British Industrial History:
Wikipedia articles:
Life of James Nicholas Douglass FRS by Thomas Williams, Longmans, 1900.
The Long Long Trail: Trench Mortar Batteries.
The War List of the University of Cambridge.
Pembroke College Cambridge:
St Bartholomew's Hospital War Memorial.
Royal Engineers Association Bomb Disposal Branch
Information Held on Database
| | |
| --- | --- |
| Surname: | James |
| Forenames: | Douglass Charles |
| Rank: | 2nd Lieutenant |
| Service Number: | |
| Military Unit: | 3rd Bn South Staffordshire Regiment |
| Date of Death: | 30 Sep 1915 |
| Age at Death: | 20 |
| Cause of Death: | Died of wounds |
| Action Resulting in Death: | Battle of Loos |
| Place of Death: | Versailles, France |
| Place of Burial: | Les Gonards Cemetery, Versailles |
| Born or Lived in Dartmouth? | No |
| On Dartmouth War Memorial? | No |
| On St Saviour's Memorials? | No |
| On St Petrox Memorials? | No |
| On Flavel Church Memorials? | No |
| In Longcross Cemetery? | No |
| In St Clement's Churchyard? | No |
| On a Private Memorial? | Yes |
| Name of Private Memorial: | Douglass Family Memorial, St Petrox Churchyard |
| On Another Memorial? | Yes |
| Name of Other Memorial: | Several - see individual story |
---
This information was last updated on Tuesday 01 November 2016 at 15:44:15.