Edward George Ash
Edward George Ash was born in Brixham, the son of George and Sarah Ash, in 1881. George's occupation is shown variously as "worker in print manufacturer" (1891 Census); "general labourer" (1901 Census) and "coal porter" (1911 Census). The family had moved to Dartmouth from Brixham around 1892.
One of his younger brothers was Frederick Arthur Ash - see his entry on the database.
Edward's RN service record shows that he had joined the Navy as a Stoker 2nd Class in 1900, on a twelve year engagement; having completed this in 1912 he then signed on again immediately. By this stage he had been rated Stoker Petty Officer. At the outbreak of war he was serving on HMS Challenger, which served off West and then East Africa. His service with HMS Challenger came to an end on 22nd January 1916.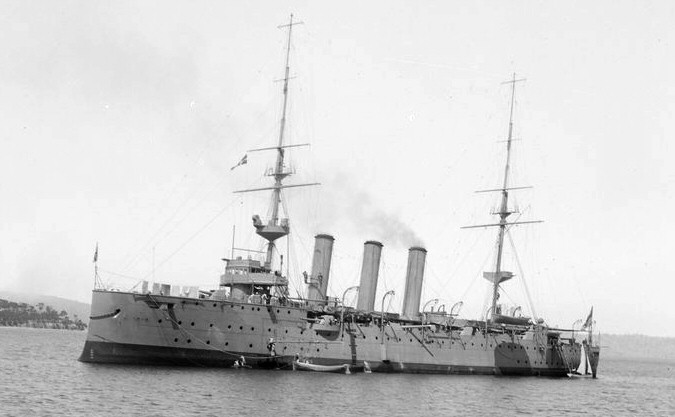 HMS Challenger
On 8th June 1916, after a period of shore leave, he was posted to HMS Hecla for service in HMS Contest, until 9th July 1917. HMS Hecla was a destroyer depot ship serving from Belfast in support of the Second Destroyer Flotilla, and HMS Contest was an Acasta Class Destroyer. She was torpedoed and sunk by a German U-boat in the Western Approaches on 18th September 1917, but fortunately Edward had left her three months earlier, and after a period ashore, transferred to HMS Blake for service in HMS Valorous on 6th August 1917. HMS Blake was another depot ship, and HMS Valorous a V-class destroyer, commissioned on 21st August 1917, but then converted for use as a minelayer.
Edward left HMS Valorous on 1st January 1918, and after another period ashore, was appointed to HMS Marlborough on 1st April 1918, rated acting Chief Stoker. He was still serving on HMS Marlborough at the Armistice, and his substantive rate as Chief Stoker was confirmed on 17th March 1919. In 1919, HMS Marlborough was on duty in the Black Sea, when, on the orders of King George V, she rescued the Dowager Empress of Russia, Maria Feodorovna, and other members of the Russian Imperial Family.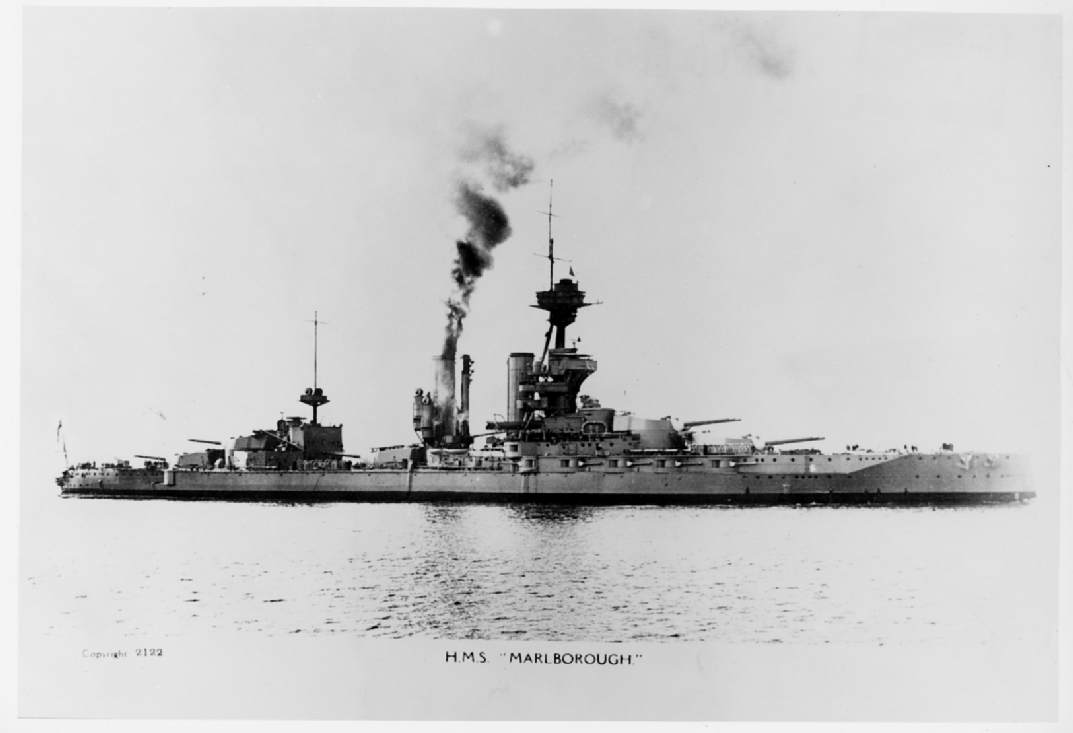 HMS Marlborough
Evidently during the ship's tour of duty in the Black Sea Edward fell ill, and died of Nephritis in February 1920. This accounts for his burial at Haida Pasha cemetery. According to the Commonwealth War Graves Commission, the cemetery was used after the Armistice for burials during the period when Istanbul was occupied (November 1918 to 1923), mainly from No 82 General Hospital.
Edward married Ellen Hannaford in 1910. At the time of his death she was living in Plymouth, Devon. However, other members of his family continued to live in Dartmouth, and this most likely accounts for his name being included on the Dartmouth memorial.
Information Held on Database
| | |
| --- | --- |
| Surname: | Ash |
| Forenames: | Edward George |
| Rank: | Chief Stoker RN |
| Service Number: | 294823 |
| Military Unit: | HMS Marlborough |
| Date of Death: | 05 Feb 1920 |
| Age at Death: | 38 |
| Cause of Death: | Disease: Nephritis |
| Action Resulting in Death: | |
| Place of Death: | Istanbul Turkey |
| Place of Burial: | Haida Pasha Cemetery Turkey |
| Born or Lived in Dartmouth? | Yes |
| On Dartmouth War Memorial? | Yes |
| On St Saviour's Memorials? | No |
| On St Petrox Memorials? | No |
| On Flavel Church Memorials? | No |
| In Longcross Cemetery? | No |
| In St Clement's Churchyard? | No |
| On a Private Memorial? | No |
| On Another Memorial? | No |
---
This information was last updated on Friday 19 September 2014 at 00:21:07.